Growing up in the village of Phra Phuthabaht in Thailand, Aoy Lachapelle, (JunJumroon) wanted to see the world beyond her horizon. She lived with her grandparents and helped cook and prepare meals in her grandmother's catering business. No matter what she did in her life, cooking and food were always her passion and what she knew how to do better than anything. In 1974, she came to the U.S. on a 90 day tourist visa. She came to visit a friend in Spokane, Washington, but accidentally bought a ticket to Washington, DC. She asked a cab driver to take her to Spokane and found out that there were two Washingtons in America. Fortunately, good Samaritans helped her to understand her error and find her way to Spokane.
It was during her stay that she decided to stay in the U.S. Not long after, she met a young man in the U.S. Air Force and they were married. Now she could stay in the U.S. but, mostly she followed her husband to his postings around the U.S. and Europe. Eventually, in the mid-1980s they came to K.I. Sawyer Air Force Base. "Originally, I hated everything about Marquette. There wasn't much culture or food." She started teaching cooking classes at Graveraet Middle School and then decided to open her own restaurant. She held three jobs just to save enough money to buy her equipment. Her husband, at the time, said, "it won't last three months. People around here don't want your food. They want pasties, hamburgers and hot dogs."
She opened the Rice Paddy in 1987 and 31 years later, it is part of the local culture. Famous with almost every college student who has gone to NMU during those years and countless locals, the Rice Paddy is legendary for its high quality and inexpensive Thai cuisine. Aoy says, "I had to change some of my recipes to meet local tastes. You have to cook what people want."
Along the way, she raised a daughter in Marquette (she has a son in Thailand). She also got divorced, but one day a young man walked into her restaurant to order food. Not long after, she and Greg Trick (News anchor at WLUC-TV) fell in love and married in 2008.
Over the years, Aoy and her food have kept countless students fed, as well as the many Olympic athletes who have trained at NMU, including skaters Shani Davis and Apollo Anton Ohno. Everyone who comes through her door is either a "girlfriend" or "boyfriend."
Aoy considers herself a prime example of the American Dream and is proud of her adopted country. She still keeps deep ties to Thailand. Each year, she visits her hometown for two weeks to see family, friends, and to volunteer at local school. She donates her tips from throughout the year to help the kids in her community back in Thailand.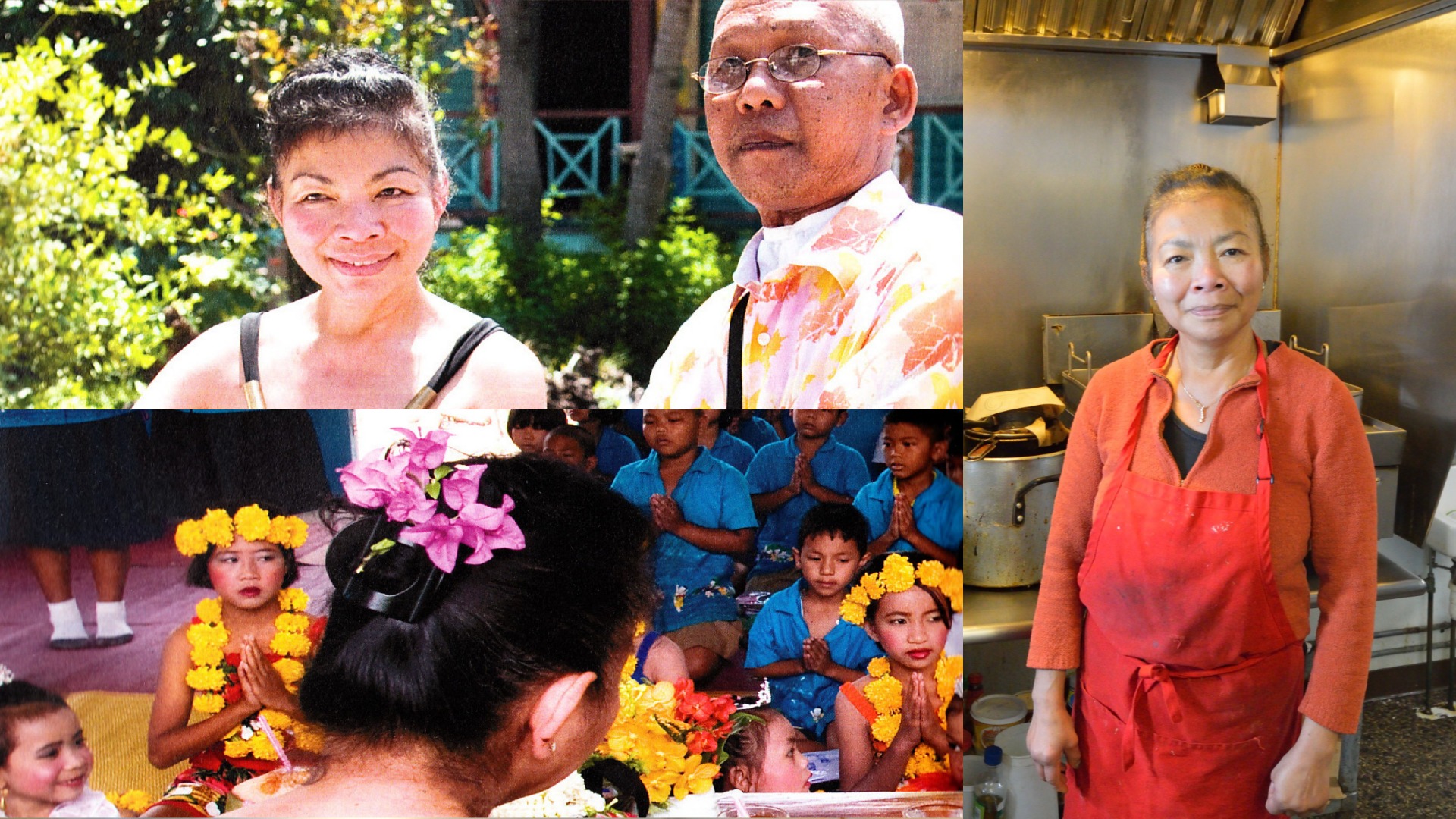 Images courtesy of Aoy LaChapelle.